Identify overpayments and uncover the credits you're owed with the built-in parcel audit software on Reveel's one-of-a-kind shipping intelligence platform.
The intelligent platform that finds 100% of the refunds you're owed.
Most businesses are overcharged by their carrier when they don't perform according to their agreement, often without the shipper ever knowing. Instead, Reveel's proprietary parcel audit software will analyze your invoices and recover the credits owed to you.
What's Included in Reveel's Parcel Audit Software
No sign-up fees, monthly fees, or hidden costs – just more money back in your pocket!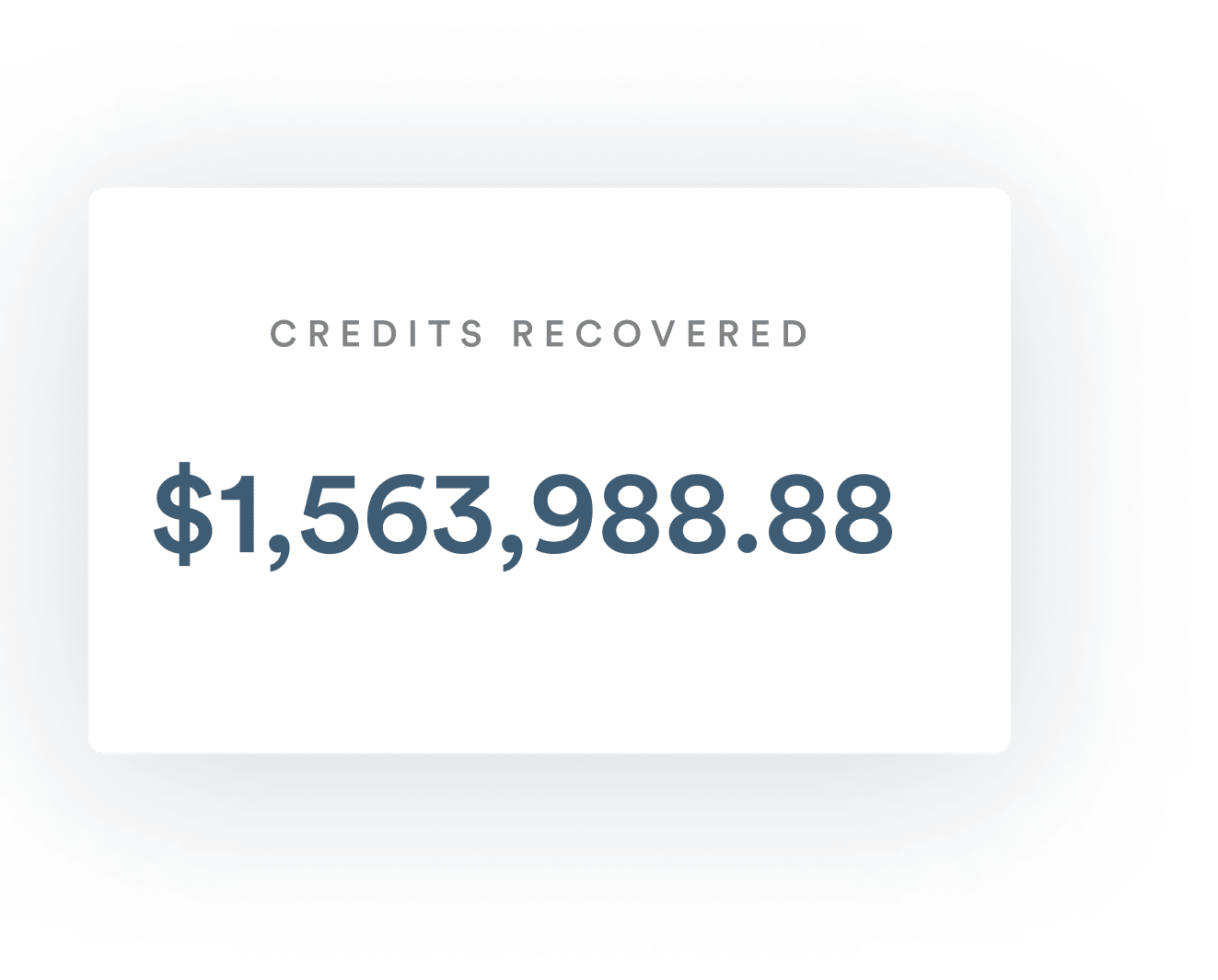 Instantly identify potential refunds owed to you by carriers like UPS and FedEx, and take proactive measures to reduce shipping cost errors. Never waste another dime on your shipping logistics with Reveel's intelligent platform. Book a free demo today to find out how we can help optimize your parcel invoice auditing.
Sign Up
Using our platform is easy. Simply sign up for a free account and sync your unique carrier data.
Upload Your Invoices
Easily upload your parcel invoices to our secure platform via connecting your carrier accounts, a PDF, Excel, or CSV file.
Reduce Annual Costs
Recover overcharges and get a comprehensive benchmark of your shipping performance – parcel invoice auditing is free!
At Reveel, we offer an accurate, unbiased, and comprehensive view of your shipping spending. With our team of former FedEx, DHL, and UPS sales executives, we know how to serve as your partner and advocate, working tirelessly to get you the refunds you deserve. Our platform's robust features and built-in parcel audit software gives you visibility into your overspending so you can get your credits and save in the long term.